FELLOW ANGLERS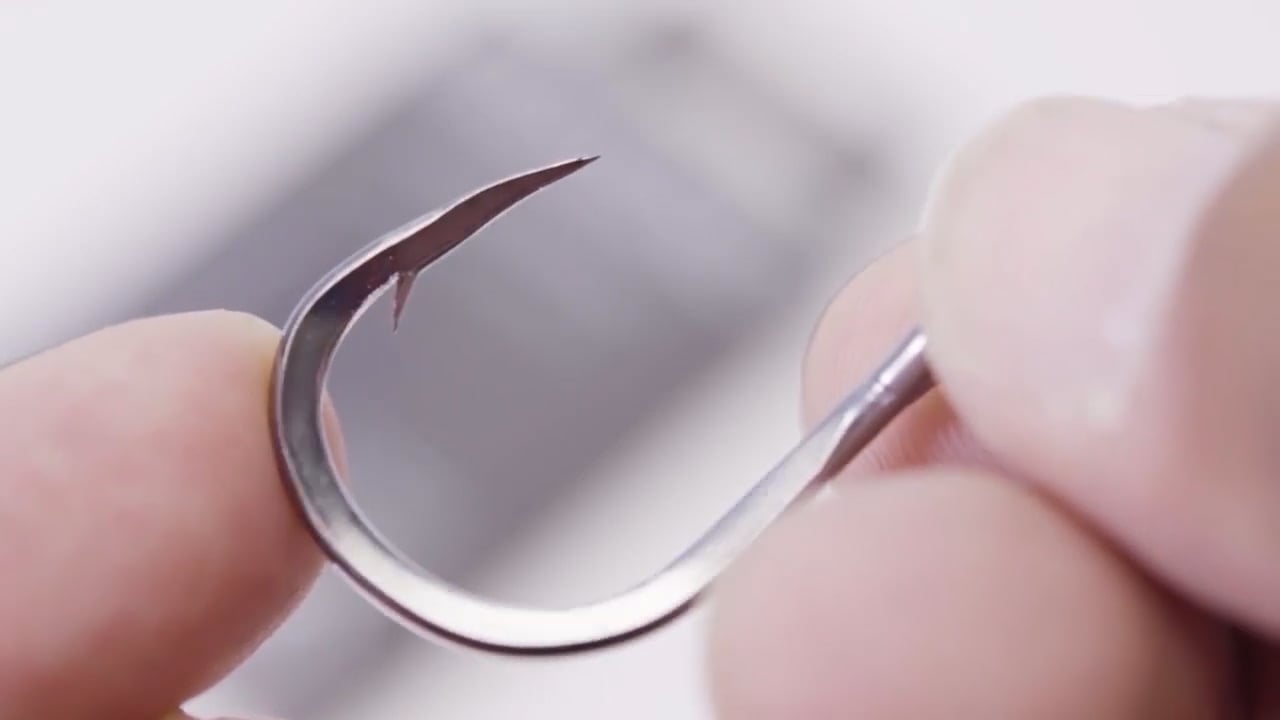 Thank you for making Mustad the best-selling hook brand in the world. Thank you for inspiring us to keep innovating.
Today, one in four hooks in the world is made by Mustad. The Mustad brand can be found in over 160 countries and covers all disciplines of sport fishing as well as industrial and traditional fishing.
We believe the reason anglers continue to choose Mustad is that we do everything in our power to never let them down.
As fishermen and -women, we would never accept anything less than premium quality, so we hold ourselves to that same standard.
Ever since Mustad was founded on the outskirts of the Norwegian town of Gjøvik back in 1832, we have worked hard to maintain the pioneering spirit that gave us that early edge. Thanks to the passion and inventiveness of our employees and fishing friends across the globe, that spirit has never been easier to keep strong. Thank you.
Norwegian Innovation Since 1832
During the mid-1800's recession, Mathias Topp had an idea. After having produced nails and wire for twenty years, the Mustad factory near Gjøvik would start manufacturing fishing hooks, and they were going to do it better than anyone else.
Topp began drawing a machine where steel wire went in on one side and high quality hooks came out the other. In 1877, "The Hook Maker" was ready. To avoid having their innovation imitated by competitors, Mustad came up with advanced ways to encrypt the blueprints and keep the location of the machine secret to the public.
But there was a reason for this extreme secrecy. The Hook Maker worked, and with it, Mustad began conquering the fishing world. Employees were hired to travel across the globe and find out which hooks were used in different areas. More than 60,000 hooks were collected and sent back to Gjøvik, and "The Hook Maker" returned stronger and cheaper versions to all regions of the world.
The quality and pioneer spirit of the company soon made Mustad the biggest fishing hooks producer in the world, representing 50% of global production in the 1950's. This might explain why to this day, the word "mustad" simply translates into "fishing hook" in many corners of the world.
Mustad remains a leader in producing fishing hooks worldwide.
Over the years we have expanded our product range to satisfy every need of the modern fisherman and -woman. Times change, but our own history teaches us that new innovation and some good old Norwegian stubbornness is the best recipe for quality.
Our Pro Staffers
Mustad is proud to sponsor and support promotional staffers from around the world. Each pro staffer brings something unique to the table, whether in terms of locations they fish in, the species they go after, or their preferred style. We urge you to pick out your favorites and follow them – we promise they'll leave you feeling inspired.
Our Values
TRADITION: We value our rich heritage and traditions in hook production and quality fishing products. Mustad aims to honor its roots while also innovating for the future.

INNOVATION: We are excited, curious and inventive. Mustad doesn't wait for popular demand to catch up with innovation, and by publicly encouraging creativity and innovation wherever we see it, we pressure ourselves to stay true to that commitment.

SUSTAINABILITY: We are humble and transparent when we talk about our impact. We talk optimistically about our own achievements and are quick to applaud others who take steps towards a more sustainable future. Show rather than tell.

EXCELLENCE: Attention to detail is the key to producing excellent products, but it is also the key to writing interesting, engaging and informative descriptions and stories that do the products justice.

PASSION: Passion is subjective and personal, and it is best described through human experiences. By using real people in our communication, we prove our passion for fishing in a way that resonates on an emotional level.